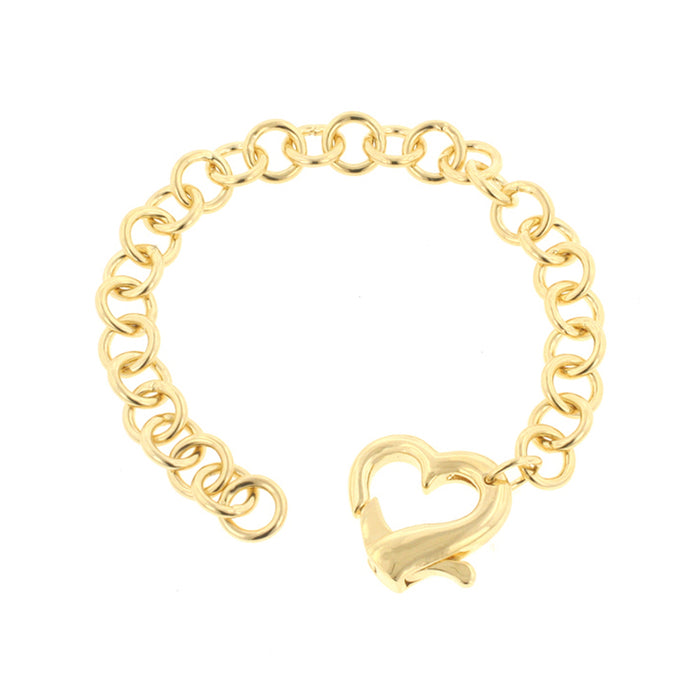 J Goodin Contemporary Fashion Style Goldtone Finish Heart Bracelet For Women
18k Gold Plated Heart Bracelet with 7.5 Length and Spring Loaded Heart Charm Clasp Polished into a Lustrous Goldtone Finish. This bracelet is fancied with gold tone and a heart shaped clasp the perfect expression for true love. 18k plated gold is achieved using an electroplating process that coats the item with heavy layers of 18k Yellow Gold and color-treated to display a perfect 14k Hamilton gold color. Style: Heart, Fashion. Bracelet Clasp: Spring Loaded Heart Charm.

Materials: Genuine Gold Finish. BaseMetal: Lead Free Alloy (Brass).

Plating Color: Silvertone Finish.

Audience: Women. Size: 7.5 Inch

Country Of Origin: China.