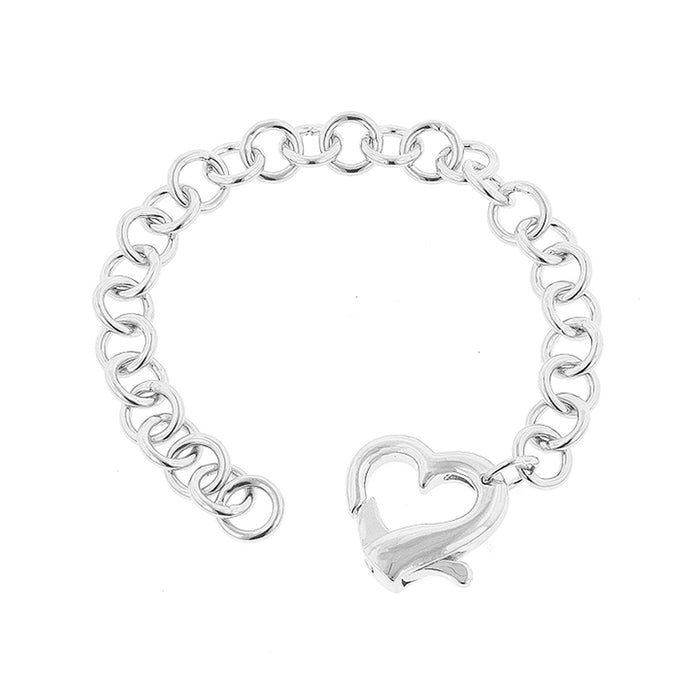 J Goodin Contemporary Fashion Style Silvertone Finish Heart Bracelet For Women
Genuine Rhodium Plated 7.5 Inch Heart Bracelet with Spring Loaded Heart Clasp Polished into a Lustrous Silvertone Finish. Heart Bracelet is a piece we are sure you'll fall in love with. Shiny silver tone and a clever crafted spring loaded heart clasp will look magnificent around your wrist. Genuine Rhodium Plating is achieved using an electroplating process that coats the item with heavy layers of rhodium a close cousin to platinum which gives our jewelry a platinum luster. Style: Heart, Fashion. Bracelet Clasp: Spring Loaded Heart Charm.

Materials: Genuine Rhodium Finish. BaseMetal: Lead Free Alloy (Brass).

Plating Color: Silvertone Finish.

Audience: Women. Size: 7.5 Inch

Country Of Origin: China.