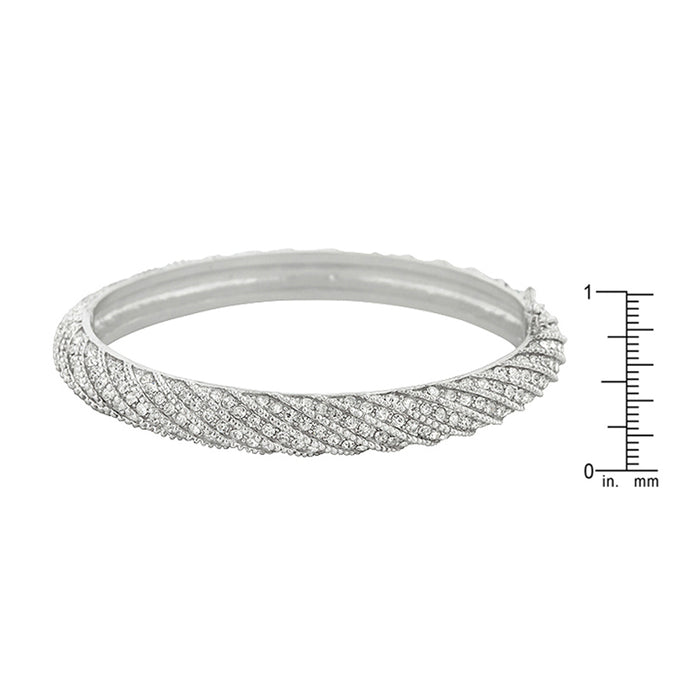 J Goodin Fashion Contemporary Style Twisting Clear Crystal Bangle Bracelet
Genuine Rhodium Plated 2.4 Inch Diameter Bangle Bracelet with Round Cut Clear Crystal and Hidden Clasp Polished into a Lustrous Silvertone Finish. Adorned with clear crystals the Clear Crystal Bangle is perfected with a modern twisted design. A sophisticated piece for a night out on the town. Our genuine rhodium finish is achieved using an electroplating process that coats the item with heavy layers of rhodium a close cousin to platinum which gives our jewelry a platinum luster. Setting Type: Invisible. Style: Classic, Bridal. Stone Cut: Round. Bracelet Clasp: Lock.

Materials: Crystals. BaseMetal: Lead Free Alloy (Brass).

Plating Color: Silvertone Finish. Color: Clear.

Carat Weight: 30.6 (ct). Size: 2.4 inch

Audience: Women. Stone Size: 2 (mm) x 2 (mm)

Country Of Origin: China.