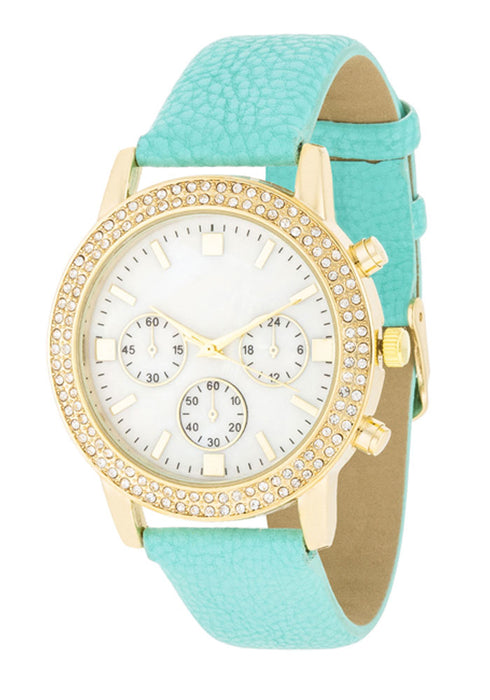 J Goodin Gold Shell Pearl Watch With Crystals - Mint Leather Strap
Our watch selection is stylishly designed without sacrificing comfort. We offer different color and style variations. Browse our selection and youll definitely find your unique look.

base metal: stainless steel. Audience: women.

materials: crystals. Style: fashion.

carat weight: 1.36 (ct). Color: mint.

plating color: imitation gold.

country of origin: china.