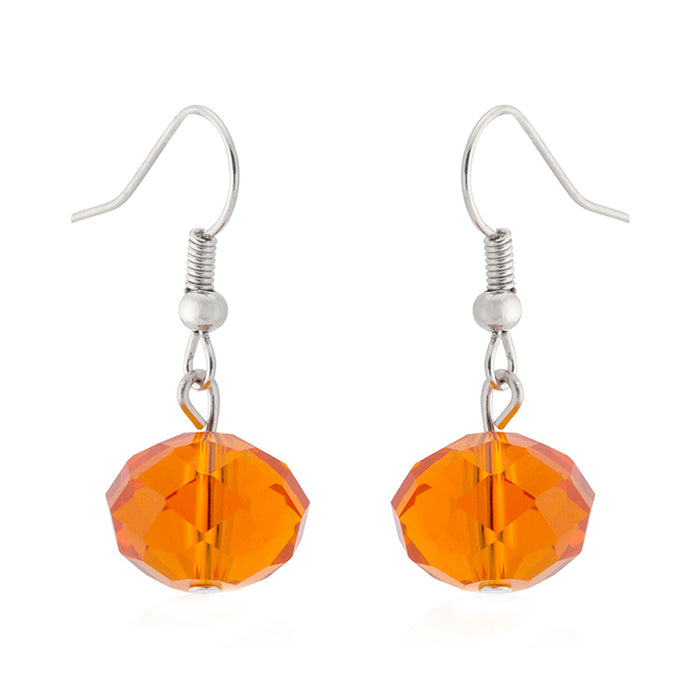 J Goodin Simulated Crystals Fashion Contemporary Style Orange Faceted Bead Earrings
Orange faceted bead earrings with fish hook backing polished into a lustrous silvertone finish. A solitary orange faceted bead dangles lightly in these simple drop earrings. Our silver tone finish is heavily coated to achieve its beautiful silver color. Style: fashion, contemporary. Earrings backing: hook.

materials: simulated crystals. Basemetal: lead free alloy (white metal).

plating color: silvertone finish. Color: orange.

stone size: 13.5 (mm) x 13.5 (mm). Audience: women.

size: 31.5mm x 13mm x 11.1mm

country of origin: china.